Quality Guaranteed
Do you know that our Honey is tested and examined by professional Honey Sommeliers? We only get the best Manuka Honey for you. Apart from this, we also provide a 100% Money Back Guarantee. That's how confident we are!
Limited Quantities
Manuka honey only flowers 4-5 week period. Which means that the honey is really precious and scarce. As the UMF honey grade increases, it gets rarer. We create partnership agreements with established honey companies to reserve these limited manuka honey for you.
We Know Honey
Don't buy the wrong honey. Not all Manuka Honey is created equal. Do you know that there are different harvesting methods, which could affect the honey itself? How do you know that the Manuka Honey you are buying is genuine? At Manuka Paradise, we do the background check for you.
Wide Honey Selection
We have multi-floral honey to the highest grade UMF 20+ New Zealand Manuka Honey. We accommodate all budgets, choose from our forest honey, UMF 5+ or UMF 10+ for the affordable range. While choosing from UMF 15+ or UMF 20+ for the very best!
Customer-Centric Approach
We focus on doing the best for you. Be it sourcing the best Manuka Honey, or providing additional services like the personalized message. We also try to keep prices as affordable as possible. When you create an account, you get points which you can use for discounts off your order. We also provide a honey dipper for all orders. Over time, we will introduce more value to our customers.
We Are Here For You
For any inquiries, do send us an email. We will be glad to assist you to our best abilities. We welcome and feedbacks as well so don't bee shy to contact us. We are a bunch of friendly people!
The Complete Range Of Premium Manuka Honey
Whether you're looking for the perfect addition to your home pantry, a high-quality ingredient, or the perfect corporate gift, look no further than Manuka Honey Singapore. We provide, award-winning Forest Honey all the way to the best and rarest UMF 20+ Manuka Honey. All our honey is 100% Pure New Zealand Honey, you will taste the difference.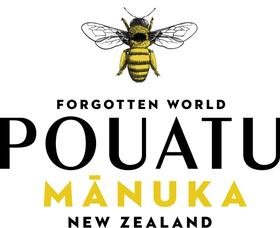 Premium boutique Manuka Honey Manufacturer that focuses on quality and taste. All their Manuka Honey is Single-Sourced from only one location, The Forgotten World. They are an award-winning brand at the renowned Apiculture New Zealand 2019 competition. You are sure to get one of the best quality Manuka Honey possible.
Premium well-known household Manuka Honey brand in New Zealand. Great quality and taste. Up to UMF 10+. Each production facility is GFSI (Global Food Safety Initiative) and SFQ (Safe Food Quality) certified, ensuring that you receive quality for every bottle.
100% Money Back Guarantee
When you buy manuka honey, you expect the highest value for your money. So, if the honey you are getting is not up to standard we'll give you a full refund; no questions asked. Simply give us a call and let us know what you're unhappy with, and one of our representatives will walk you through our refund process.