Quality Guaranteed
Do you know that our Honey is tested and examined by professional Honey Sommeliers? We only get the best Manuka Honey for you. Apart from this, we also provide a 100% Money Back Guarantee. That's how confident we are!
Only The Very Best
The brands we carry are award-winning brands in international honey competitions like the New Zealand Apiculture Conference and London Honey Awards. We are proud to bring to you these top-quality Manuka Honey. If you want the best choose us!
Wide Honey Selection
We have multi-floral honey to the highest grade UMF 20+ New Zealand Manuka Honey. We accommodate all budgets, choose from our forest honey, UMF 5+ or UMF 10+ for the affordable range. While choosing from UMF 15+ or UMF 20+ for the very best!
We Know Honey
Don't buy the wrong honey. Not all Manuka Honey is created equal. Do you know that there are different harvesting methods, which could affect the honey itself? How do you know that the Manuka Honey you are buying is genuine? At Manuka Paradise, we do the background check for you.
I have started to rely a lot more on natural ingredients with proven benefits. Honey tops the list I must say. My search for a great honey led me to discover Manuka Honey Singapore called Manuka Paradise.
Rainbow Diaries
"We tried the Pouatu Manuka UMF 15+ and UMF 20+. It tasted less sweet and more concentrated compared. to normal Honey. … In terms of classification, Pouatu Manuka Honey can be considered as raw honey."
The Wacky Duo
"Mother Earth UMF 10+: As the concentration of MGO goes higher, the honey takes on a hint of medicinal complexity in its flavour. But this is still roundly floral in fragrance.
Pouatu UMF 20+: now this is the most thick and creamy of all four, with a very fine grainy texture It also tastes quite different from the Mother Earth honeys. It's less sweet but more heady with a tinge of peaty bitterness? Like the whisky of honeys."
Camemberu.com
"They even have a full refund policy. You just need to inform them within two days of delivery and explain why you're not satisfied with your order. … As expected, the delivery was prompt and hassle-free. … All three bottles were protected by bubble wrap. And with a thoughtful Thank You note from the company."
Scribbling Geek
"Was delighted to receive a box of high quality Manuka Honey all the way from New Zealand. … Am well impressed that they managed to tie up with such impressive Manuka Honey producers in New Zealand. …  Truly delightful. And guess what? All Pouatu Manuka Honey is tasted and examined by a professional Honey Sommelier – who knew that profession existed!"
Lil Blue Bottle
Award-Winning Manuka Honey
First-Timer Discount
Create an account and get $5 OFF your first order! Bee one with our Manuka Paradise Community!
The Complete Range Of Premium Manuka Honey
Whether you're looking for the perfect addition to your home pantry, a high-quality ingredient, or the perfect corporate gift, look no further than Manuka Honey Singapore. We provide, award-winning Forest Honey all the way to the best and rarest UMF 20+ Manuka Honey. All our honey is 100% Pure New Zealand Honey, you will taste the difference.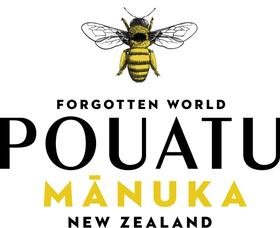 Premium boutique Manuka Honey Manufacturer that focuses on quality and taste. All their Manuka Honey is Single-Sourced from only one location, The Forgotten World. They are an award-winning brand at the renowned Apiculture New Zealand 2019 competition. You are sure to get one of the best quality Manuka Honey possible.
Premium well-known household Manuka Honey brand in New Zealand. Great quality and taste. Up to UMF 10+. Each production facility is GFSI (Global Food Safety Initiative) and SFQ (Safe Food Quality) certified, ensuring that you receive quality for every bottle.
100% Pure New Zealand Honey
When you buy manuka honey, you expect the highest value for your money. We make sure that the Manuka Honey you are purchasing is certified 100% New Zealand Made.