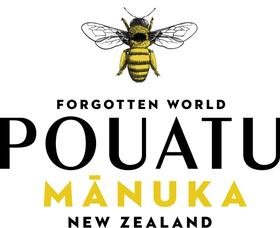 The Essence of a Forgotten World
If you want to know all about Pouatu Manuka Honey watch the video below.
You Found Us. The Forgotten World.
From A Place Time Forgot
Rugged. Remote. Pristine.
The Forgotten World is unspoiled by man, a sanctuary for our bees and a perfect environment for creating one of the world's finest single-sourced honeys – Pouatu Mānuka
Obsessive About Quality
Our small group of craftsmen and craftswomen share the pursuit of the utmost quality. 
We personally manage every part of the process from land care, to hive management, to harvesting and packaging. 
All Pouatu Manuka honey is independently laboratory tested and UMF accredited. Pouatu Manuka also works closely with a professional Honey Sommelier to taste and examine each batch. 
About
Pouatu Mānuka
Pouatu Manuka is a boutique honey company from New Zealand's Taranaki Region in the central North Island. 
Home in an isolated paradise called Tangarakau, within the Forgotten World. Surrounded by native forest, the property has been passed down through the generations to our head beekeeper Simon Faull and his family. 
Pouatu Manuka is named after a nearby prominent landmark, Mount Pouatu, Pou meaning an important marker and Atu referring to an offering.
A dedicated team that loves what they do. That extends to supporting the local community and guardianship of the land, ensuring the health of Manuka trees and bees for future generations.
Flavours For all Palates. Variants For All Occasions.
UMF Certified Manuka Range
Our flagship mono-floral honey (only nectar from the Manuka tree) range is a unique expression fo the Forgotten World. With a slight nutty herbal aroma, the palate exhibits subtle woody smoky melt-in-the-mouth notes reflecting the terroir.
Unlike other traditional dark Manuka honeys, Pouatu is a pleasing light amber in colour.
Available in several UMF grades including UMF 5+, 10+, 15+ and 20+
Pouatu Manuka

Is Different
Pouatu is truly single-sourced.
We don't blend from regions around New Zealand. Our intention is to capture the flavour of one place – the Forgotten World.
We sell only what our harvest provides each season; quantities are strictly limited.
The translate to unrivaled taste. Here at Pouatu we pursue a subtle, gentle flavour profile with a smooth, velvety texture and finish.
Manuka Honey Range
Mix and Match any 2 bottles for 10% OFF, purchase 3 or more bottles to get 20% OFF. The promotion ends on 30th June.
Award Winning
Pouatu

Rewarewa and Kamahi Forest Honey
A Taste of Wilderness.
Other than Manuka Honey,  try this multi-floral forest honey that consists of the nectars from two New Zealand native plants Rewarewa and the Kamahi. How often can you get to try an award-winning honey?
*Apiculture New Zealand 2019 Competition.